<!DIV7-START>
Current Conditions

Temperature: 36° F, Wind: CALM N 10°
High Gust: 10 KT at 12:12 AM, Avg: CALM
As of: 10:23 am, Sunday, Dec. 17, 2017
Log
History
Follow Us:


---
Important Dates:
12/15-Winter storage payments of $120 due
---
Announcements:
SHBCC is sending text message reminders on Thursdays or Fridays before a club event. Expect to receive a maximum of 4 text messages per month. To subscribe to this, text SHBCC to 33222.
---
News:
Extended Winter Season
For the first time in 40 years, SHBCC will be offering beach spots after the traditional beach closing for winter sailing. In order to participate, there is a fee of $100 on top of the $120 winter storage fee. Both fees are due by 12/15 or else late fees will apply. Because spaces are very limited, boats that are in winter spots must be actively sailed. If you are going to be participating in the SHBCC frostbite program, you must move your boat to one of the eligible spots which are either 1-10 or 85-94. Also, keep in mind that the water will be turned off after 11/11. There will be 1 set of wheels left out for winter sailors.
---
Winter Storage/Beach Closing
Due 12/15
We are a little over a month away from Beach closing. Winter storage is now in effect. Fees are $120 payable before 12/15. If you have a trailer, the boat must be on it or you will be charged for both items. We want to be able to store all who would like their boats. Make sure your mast is down or the club will do it for $50 and if your boat is moved by the club it will be $100. All boats must be off the beach prior to 11/11. We have had some discussion on boats being sailed after that date. When finalized, the details will be released.
---
Here's what you missed at SHBCC:
11/11 at Keyport Yacht Club
This was our annual season ending dinner. While it's sad to see another season come to a close, it's also always a great party to attend. Bob and Trudy Fraser deserve an honorable mention for having traveled the furthest. They came all the way out from Colorado. There were lots of items raffled out and giveaways so nobody went home openhanded. Trophies were awarded for accomplishments over the course of this past season.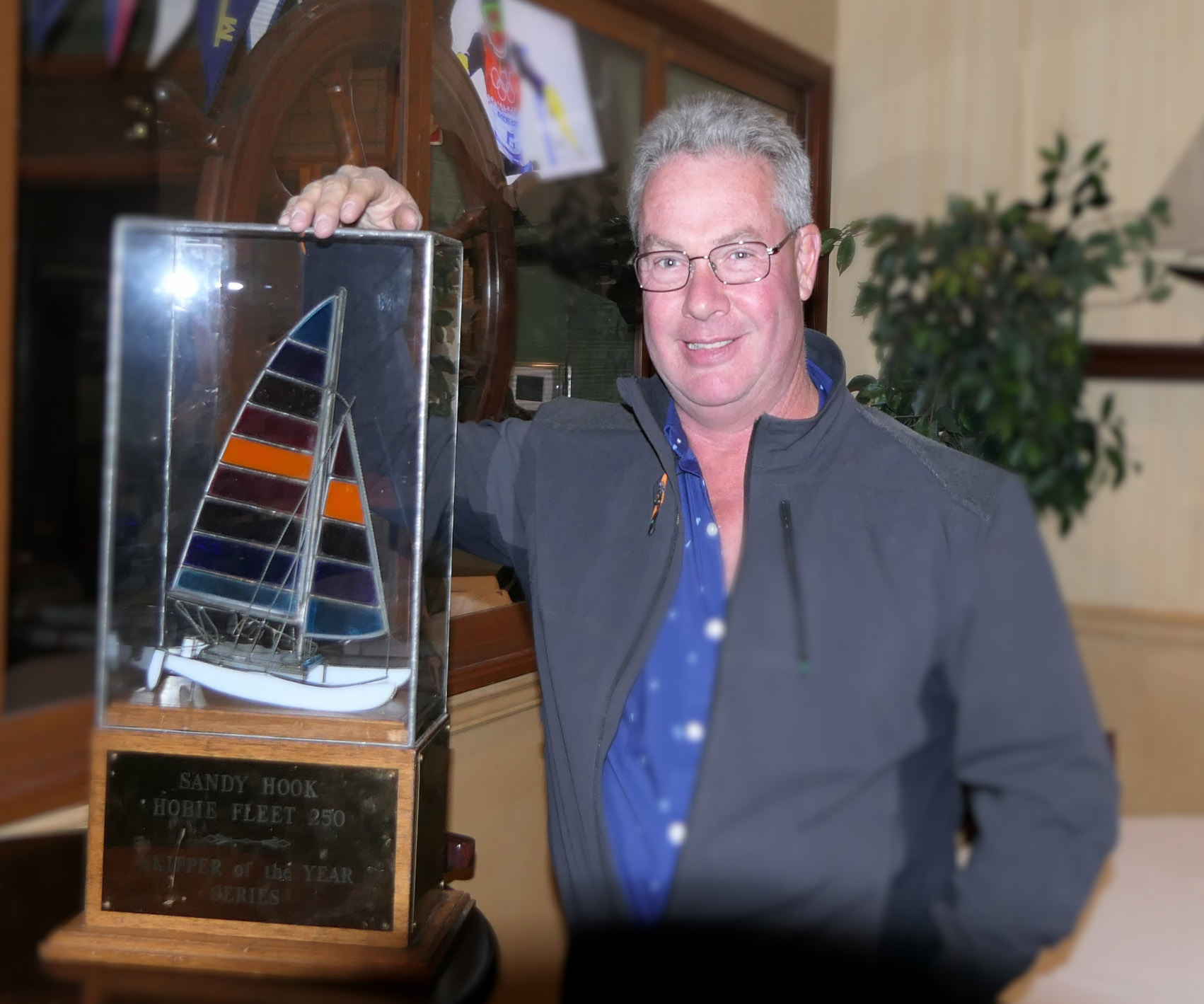 Congratulations to Scott Rathburn, who won Skipper of the Year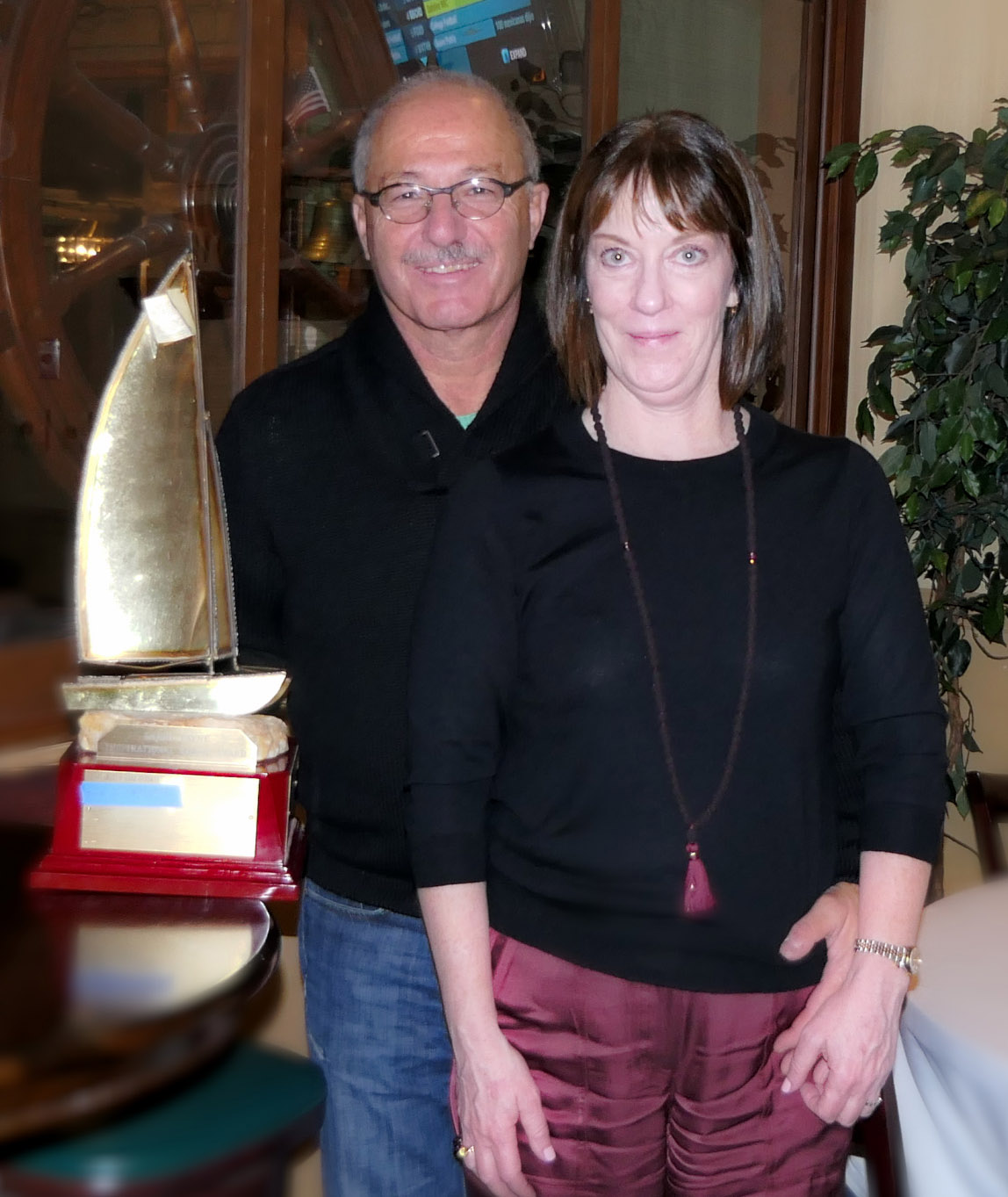 Congratulations to Marty Rosen who won the "Randy Payne Inspirational Sailor Award."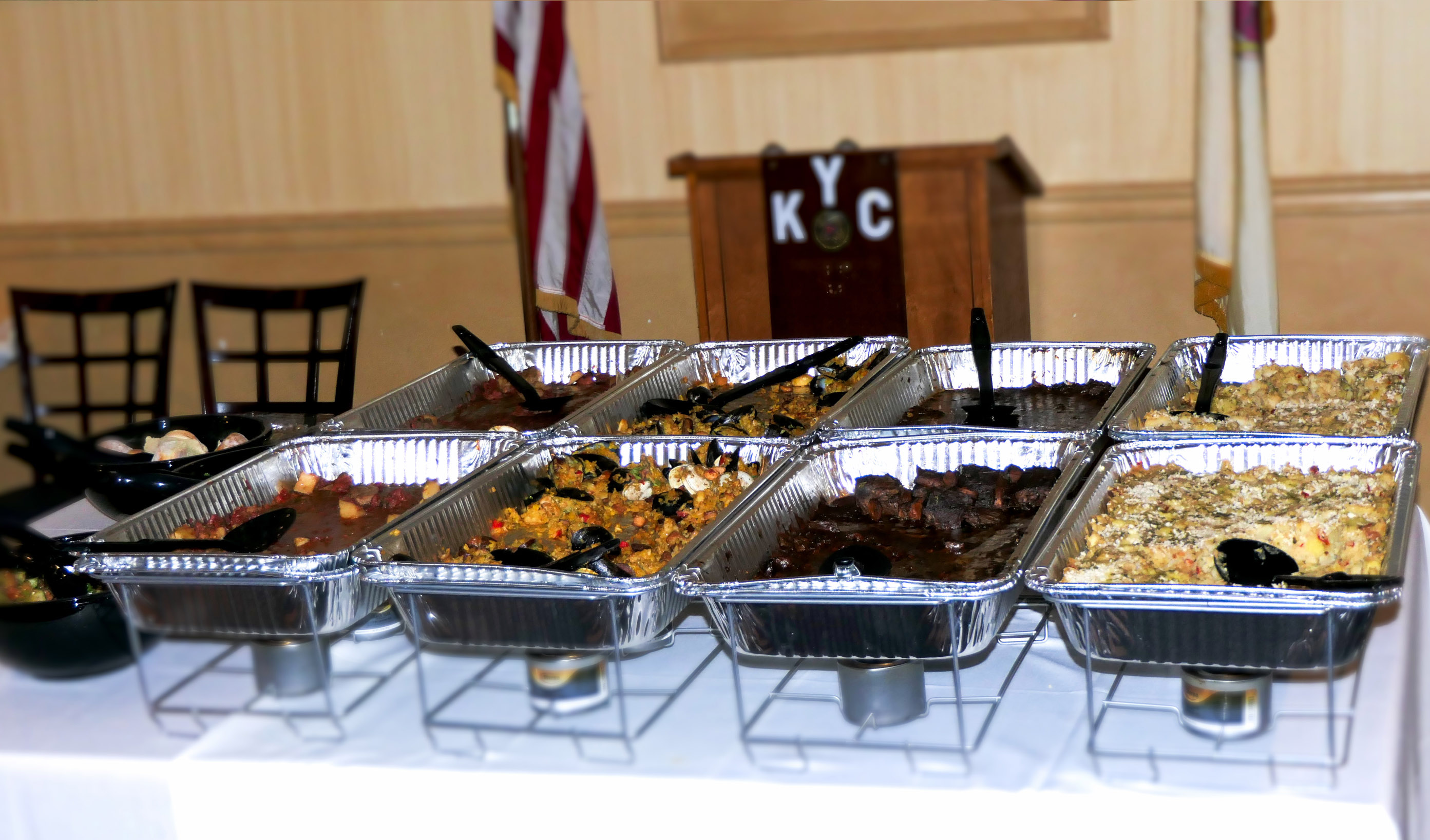 There was a Portuguese buffet, an inexpensive bar, and great water views.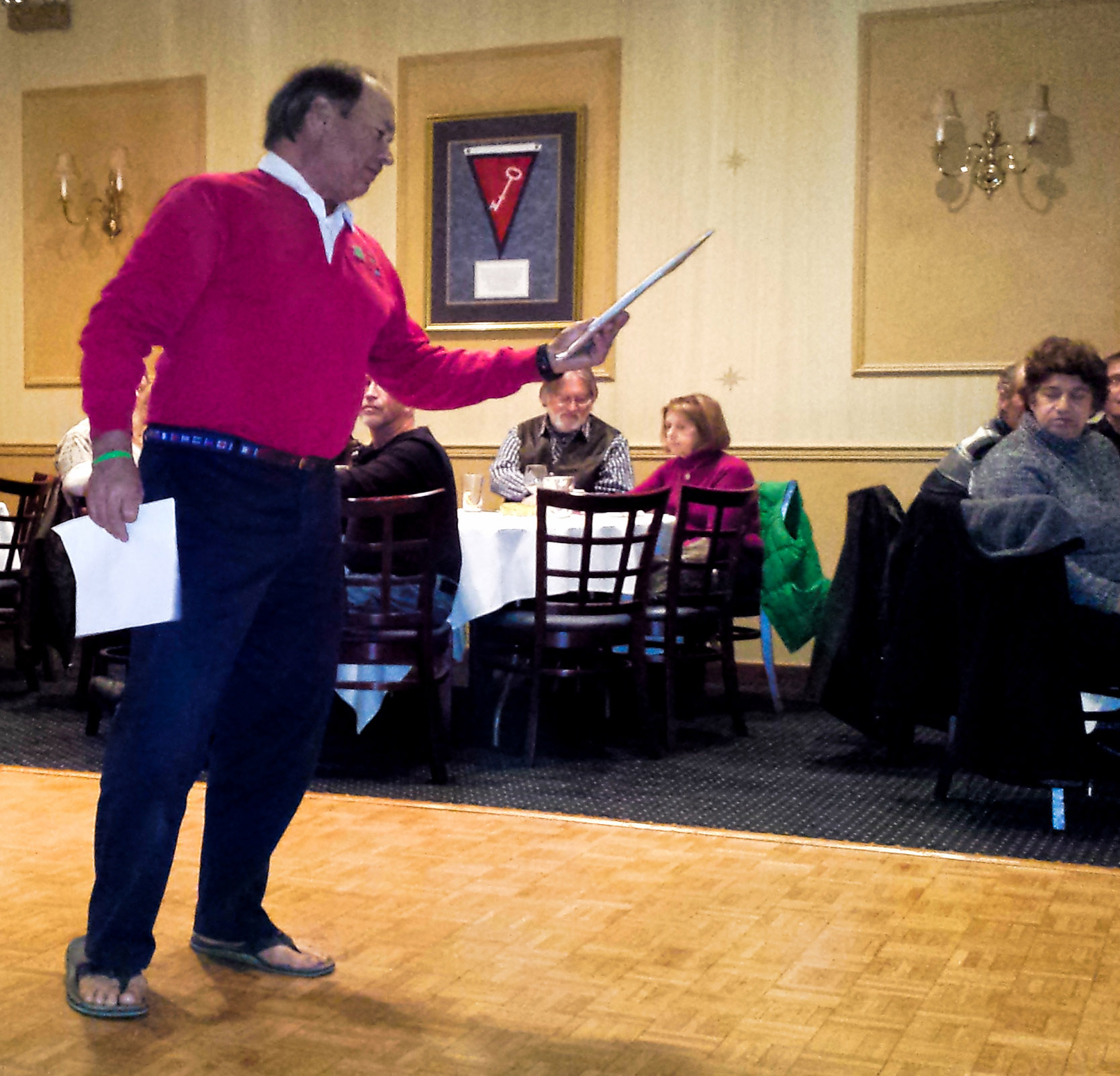 Despite temperatures hovering around freezing, our Commodore was sporting his trademark flipflops.
---
Nutsfreezer Race
October 22
Conditions were warm and pleasant for the second year in a row. It was very tempting to reschedule the race for colder conditions due to its name, however, turnout was great with 17 boats participating, so the show went on in ideal breezes of 10-15 knots. The course was over to Highlands, out just past the tip of the Hook, back to Highlands and then back to the beach. One member dismasted and was towed back in from near the tip of the Hook by another catamaran. This is one great aspect of participating in the club races, you are surrounded by your friends who will do their best to assist you if you run into trouble.
When everyone got back to the beach, they were greeted with burgers and dogs thanks to Bob Jopson, and after results were announced, all the participants received club logo beanie hats. For many of the participants, it was their last day on the water for the year and most people seemed to treat it more as a last group sail than a competitive race.
Full results are here: http://www.fleet250.org/cgi-bin/table.cgi?content=10.txt&dir=race&year=2017
There is a gallery with photos from the event here: https://photos.google.com/share/AF1QipMuSLVk21bJaMJljnBDaSIvI54_QHlIw2oxovSvtYUrwW28O23zbMobhfsUIQnMMQ?key=MVZQUm5ja0Q4VUszQlRJUmtMVGdsSzhMbFZYSl9R
---
A-Class North Atlantic Championship
9/9-9/10
The 2018 A-Class North Atlantic championship at SHBCC was a huge success with 24 participants. A full report of the event is available on catsailingnews.com
4 club members participated with Matt Keenan placing second overall (foiling class), and Mark Modderman placing first in the classic division.
---

2017 Sandy Hook Hobie Points Regatta
SHBCC, 8/26-8/27
Results are on Regatta Network: http://www.regattanetwork.com/clubmgmt/applet_regatta_results.php?regatta_id=14730
---

Youth and Adult Sailing Lessons on Hobie Waves at SHBCC
The lessons were a huge success. The adult lessons sold out in 48 hours which demonstrates a huge demand for this type of program. Social members and novice members got to participate as well as children of members and children who typically attend AHYC junior sailing. This pilot program will be expanded on in upcoming years.
An extra special thank you to Scott Rathburn, Emily Rathburn, Bill Raska, and Vic Simon for going above and beyond getting the boats going and making sure the program was a success!
---
Bluewater Regatta-Aug 5-6
Beach Catamarans were the largest fleet! John Keenan and Tommy Butler got all bullets on a F18! SHBCC was also represented on J105s with Roy and Aaron Carley on Dr. Jazz and Justin having a slow day filling in on Synergy. Full results available here: http://www.regattanetwork.com/clubmgmt/applet_regatta_results.php?regatta_id=15015
---
Hobie Mini Mega-Aug 2-11
Many SHBCC members participated in this event
Highlights include: in Hobie 16 Youth: Tommy Butler as second place skipper and Mike Evans as third place skipper, full results here: http://www.regattanetwork.com/clubmgmt/applet_regatta_results.php?regatta_id=13999&show_crew=1
More highlights include: Greg Raybon as second place in Hobie 17s after holding on to the lead for 4 days and only losing due to a capsize in the final race, Wolfgang Kornwebel in tenth place on Hobie 17s, and Nancy Kornblum as third place Hobie 18 crew. Full results available here: http://www.regattanetwork.com/clubmgmt/applet_regatta_results.php?regatta_id=14000&show_crew=1
In the final round of events, for H14 skippers, we have Mark Modderman as second place H14, Wolfgang Kornwevel as sixth place on H14. Crewing for H16 women, we have Nancy Kornblum in first, Grace Modderman in third, and Emily Rathburn in 12th. Full results available here: http://www.regattanetwork.com/clubmgmt/applet_regatta_results.php?regatta_id=13998&show_crew=1
---
SHBCC Travel Race Team Updates: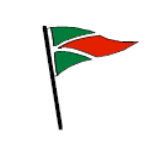 Pumpkin Patch Regatta
Galesville, MD, 10/14-10/15
Club member Mark Modderman placed second out of 14 boats on an A-Class catamaran.
Full results here: http://www.westriversc.org/images/docs/Race_Results/2017_1015_Pumpkin_Patch.html
---
A-Class North American Championship
San Diego, CA, 10/5-10/8
Two SHBCC club members participated this year: Matt Keenan placed 6 out of 32 boats and Dave Clapp placed 19th.
Full results here: https://sdyc.org/assets/results/results17/a-cat-na-res.htm
---

Rehoboth, DE, 10/7-10/8
6 boats from SHBCC went to Rehoboth for their Fall Classic Regatta.
Representing SHBCC on Hobie 16s: Mark Modderman in 2nd, Greg Raybon and Nancy Kornblum in 3rd, Tommy Butler in sixth with a friend who came up from Puerto Rico to escape the hurricane damage crewing for him, Mike Evans and Gabby in seventh, and Eric Raybon and his girlfriend in eighth. On a Hobie Wave, Nico Colaicco got 4th out of 9 boats. Great job, everyone!
Full Results are on Regatta Network: http://www.regattanetwork.com/event/15221#_newsroom
---