<!DIV7-START>
Current Conditions

Temperature: 42° F, Wind: 1 KT SE 139°
High Gust: 6 KT at 12:42 AM, Avg: 0.9 KT
As of: 5:12 am, Monday, April 24, 2017
Log
History
Announcements
Icebreaker status: It looks like the weather is going to cooperate. See you on Sunday
Kitefest is rescheduled for 4/23 due to rain
Important-The Icebreaker Makeup has been rescheduled to May 7th-11:30AM Skippers' meeting. The original date for the Icebreaker is still this Sunday, weather permitting.
The race page has been updated. There is also now a Google calendar of events. Thanks to Lukas Van Der Kroft for doing the bulk of the work on the Google Calendar project. This calendar can easily be added to to the calendar on your phone.
Based on a member's suggestion, we are going to experiment with sending text message reminders on Thursdays or Fridays before a club event. Expect to receive a maximum of 4 text messages per month. The number of people who subscribe will determine if we move forward with this experiment or not. To subscribe to this, text SHBCC to 33222. As of 9:00PM on 4/22, 18 people have signed up.
People who do not currently receive email updates from SHBCC can now self-subscribe to our list at the bottom of our homepage. We have already had 3 people signup since adding this feature less than a week ago.
Race crew available: Avid kiter, Coached sailing for 7 years, Raced as a junior for 5 years, Raced F18s for another 5 years (crew and skipper), Sailed F18 regattas like Buzzards Bay, Hyannis, Newport, NE100, John Manganello Regatta, Madcatter and many others. He is willing to provide some coaching to newer racing skippers. Contact Justin to get the potential crew's contact info.
---
Upcoming Events
Icebreaker Regatta-April 23-11:30AM
All participants who pay the modest entry fee and cross the starting line at least once will receive a club Land's End fleece.
Entry fees are $10 for a singlehanded boat, $15 for a doublehanded boat for just this race or for the entire season (except the Statue Race): $45 for singlehanded boats or $60 for doublehanded boats.
Chili and clam chowder will be served to all participants
---
Kitefest 2017-April 23-10:00AM to 4:00PM
Demos, Contests, Prizes, Giveaways, Free Clinics by Pros, Free Food & Drinks.
Reps and Pro Riders from most major kiteboarding brands will be here to showcase their latest gear and offer free clinics.
More information on Facebook

Video from last year's event:
---
Here's what you missed
First Sail of the Season-4/16/17-Easter Sunday
Club member Vince Schmitt, who clearly has his priorities straight, claimed the honor of the first documented sail of the season on his brand new Nacra F16 on the evening of Easter Sunday after working on his beach spot all afternoon.
Vince accomplished this with the aid of a drysuit. Who will be the first to do so with a wetsuit? We will find out this weekend.
---
Sockburning
Our first annual sockburning took place on a blustery and cold day, but the event was a success and seemed to work because we were greeted by pleasant spring weather the next day. Thanks go out to Jeremy Herman for organizing the event. The highlight of the event was learning that our commodore actually does (or did) own socks.
---
Race Instruction
We had a great racing rules teaching session. We had a few new participants interested in getting started. Everyone who attended got served mimosas. We did a mock race on land with our new catamaran costumes on a course that used traffic cones for marks and a kayak for a committee boat.. Thanks to Bob Parangi and Tommy Butler for being the first victims of our new teaching tool. Also, special thanks to Scott Rathburn for building these and to Mark Modderman and John Sullivan for helping to teach it.
Also, I have several seasoned racers, many who have won very prestigious races, that are willing to help mentor newer racers. Please contact me: justin@usradar.com if you are interested in learning about racing.
---
4/8 Beach Cleanup
The gazebo was leveled, trailers were moved, lots of grading was done, the macadam and large log were removed from the beach.
Thanks to all the workers: Joe Valinotti, Scott Rathburn, Tommy Butler, Randy Perroth, and Gary Butler
Also, a small amount of work was done on the race powerboats: A big special thanks to Chris Ancona for picking up and driving our injured Staff Commodore to the beach and to Scott Rathburn and Joe V. for helping with this project in addition to the others they worked on.
---
4/1 Fleet Meeting
At least 25 people were in attendance, including many people who don't often come to fleet meetings. There were ideas and questions and all attendees got fed. This is your club and fleet meetings are the venue for you to have your voice heard. It is very encouraging to see so many people take an active interest in the club.
---
Early Signup
It was the warmest early signup on record and an excellent party that went on until 3am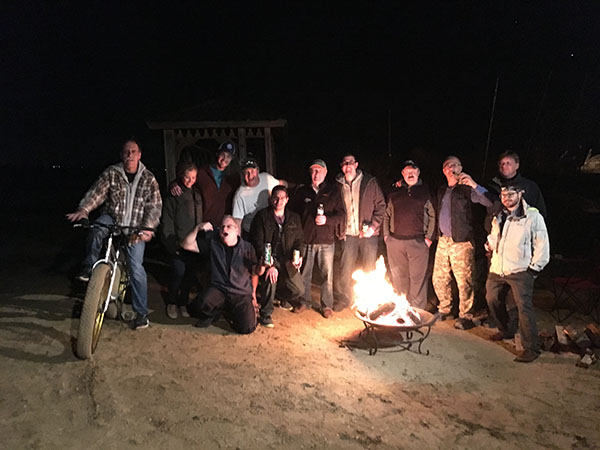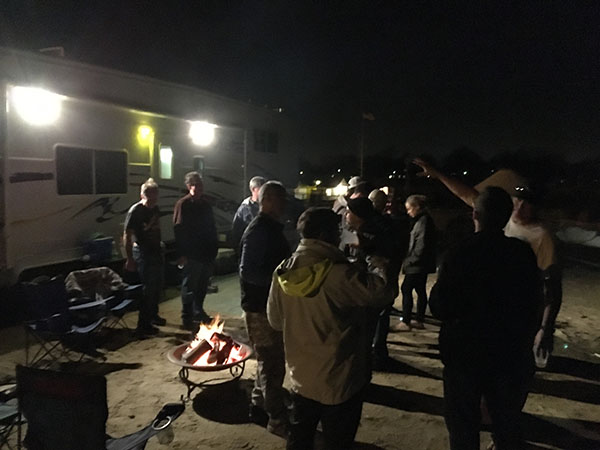 ---
Congratulations to our racers representing us at the winter regatta circuit in FL. Notable achievements by SHBCC members include:
Matt Keenan:
1st in class at Bluster on the Bay, out of 10 boats
1st in class at NOOD St. Petersburg, out of 20 boats
Greg Raybon:
2nd in class at Hobie Midwinters East, out of 22 boats
2nd in class at Charlotte Harbor, out of 15 boats
4th in class at Bluster on the Bay, out of 21 boats
Currently ranked first place in North America for H16 class
---
YouTube Channel
Click Here for our YouTube channel.
Facebook Page
Click Here for our Facebook page.
Crew Finder
If you are looking for cruising crew or to be cruising crew, please contact our
Commodore.
If you are looking for racing crew or to be racing crew, please contact our
Staff Commodore